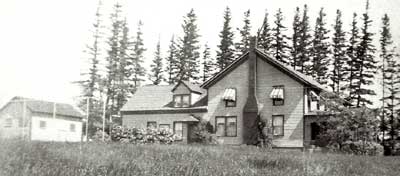 --from Edna Ingalls Adams' 1983 article
Burdette and Evangeline Griffin bought this resort in 1935 from Shepards.

Gus and Gladys Shepard had a very popular resort just across the Greene

County

line in

Albany

County.

Balsam Shade was at first an over-flow house from Shepard's.

Growth began and continued with several hotels, the large main house, swimming pool, tennis courts, etc. It is still owned by the Griffen family and the present managers are Edward and Mary Griffin.