Siena
A decision made months before finally turned into reality. And a decision that shaped our view of Tuscany for a week. We found ourselves in Siena, and not just any part of Siena. We opened our balcony doors to overlook Il Campo, with its noises of crowds and birds, changing hues in the changing light, and sense of history of the Palio as well as the Middle Ages.
Instead of walking out a house to the driveway where our car would be parked, we would hike the near-mile to a toll-free parking lot, taking different routes, and thus different vantage points, to the car.
Each day, we would change courses or visit different areas of the city, and Siena seeped into our bones. A stay, instead, at an agriturismo in the countryside or a villa dotting some hill would certainly lent a different feel to Tuscany, and Siena would have been a day trip. Choices, choices.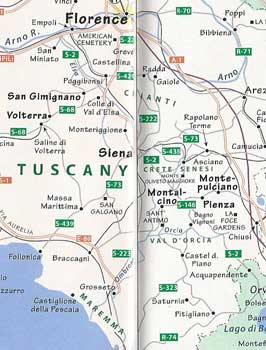 night life under our balcony
our apartment's living room and kitchen
the suckling wolf, Romulus - the birth of a city
Deb on our balcony, restaurant underneath, street entry to right
a close-up from photo above
a scene from Wednesday market near the Fortress